History of the Cartner Christmas Tree Farm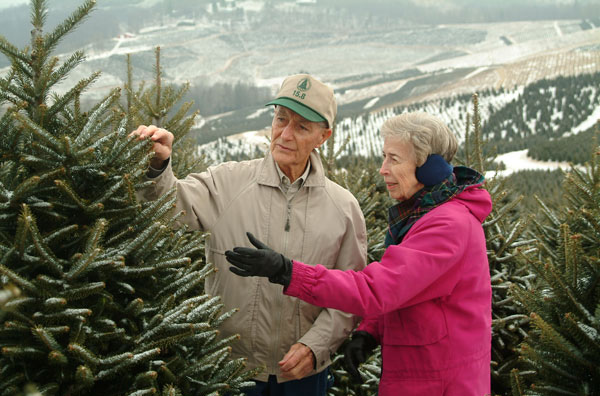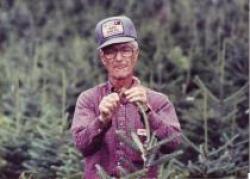 Nothing has described the birth of the Christmas tree industry in North Carolina any better than this statement from an article published in the Mountain Times by Scott Nicholson. He wrote, "When Sam Cartner and a few others set out their first Christmas tree seedlings in 1959, more than one of their farming neighbors thought they were crazy. Now, [fifty] years later, they have realized that Cartner was crazy like a fox, and many of them have gone into the business themselves.
During the trying times of the forties and on into the fifties, Sam Cartner struggled with the great responsibility of assisting local farmers as an Extension Agent. The primary crops in the North Carolina Mountains at the time were cabbage and beans, and of course some farmers had cattle. Sam said of those times, "It was just so uncertain. If you hit, you hit, and if you missed, you missed. There were very few options for farmers, and getting money from their land was looking harder and harder to do. We were just looking for something we could use this steep, rough land for to give people an extra source of income."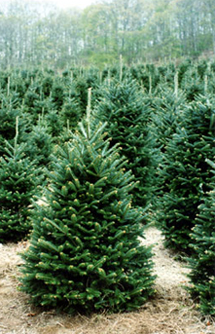 With little else to do, Sam and a very few others decided that if they were going to stay in business, they better grow what God put on these mountains. In 1959, Sam started his own production of Christmas trees and along with 4 others signed into existence the charter for the North Carolina Christmas Tree Association.
Today the High Country of North Carolina is famous for its Christmas tree industry. North Carolina produces over 19% of the Real Christmas Trees in the United States. The Fraser fir is also the most popular Christmas tree in North America and is shipped into every state in the United States as well as other countries all over the world.
The Cartner Christmas Tree Farm has grown immensely since 1959 and is still owned and operated by the Cartner Family. It is located in Newland, North Carolina.
https://carolinafraserfir.com/wp-content/uploads/2019/07/sam-and-margaret2.jpg
396
600
Joel Young
https://carolinafraserfir.com/wp-content/uploads/2020/10/Cartners-Christmas-Trees-logo.png
Joel Young
2009-10-23 14:06:01
2019-07-22 22:11:29
History of the Cartner Christmas Tree Farm